What is Scalp Micropigmentation for Women?
Scalp Micropigmentation also known as "Hair Tattoo" is a relatively new permanent, non-invasive, affordable alternative to transplant surgeries or other hair systems that are high-maintenance, such as wigs or toupes. The procedure involves a master technician making tiny pigment deposits in the scalp with micro-needles to achieve a realistic result that is unnoticeable to the eye. The inks are very specialsed and the needles are custom-made for this procedure. The final look for women experiencing hair loss or hair thinning, we can help you achieve a denser looking head full of hair. You can be assured of natural looking results and overall positive experience from the outset.
Continue reading below to learn more about:
What the treatment is for Women;
How the procedure works; and
Taking the next steps with Novoscalp.
The Modern Treatment for Female Hair Loss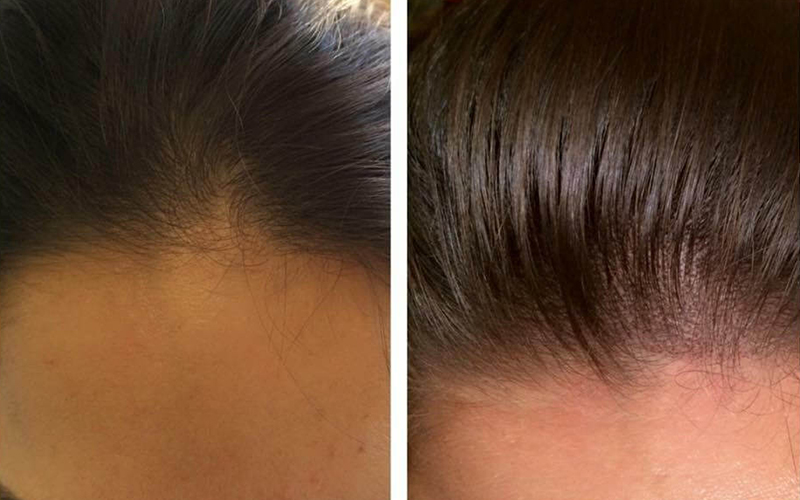 Photo credits: Scalp Aesthetics Australia
Hair loss is less common in women but it does occur and it can be a serious detriment to our self-esteem. Luckily there is a modern treatment that makes this almost impossible to tell. Novoscalp Density Treatment is the answer! With a simple, pain-free procedure, you can easily disguise areas of hair loss with tiny pigmentation deposits inserted into the surface of the scalp so that the results are subtle, effective and realistic. The micropigmentation deposits can help create a denser look to your hair and will blend in naturally with your existing hair colour. The treatment is fast and offers a permanent solution that works better than other hair systems or expensive surgeries.
Read below about how the procedure works. If you still have questions about the scalp micropigmentation treatment please don't hesitate to contact us through our online contact form or by phone.
How the procedure works?
Initial Consultation
During your first free consultation, the practitioner can help you decide if micropigmentation is the hair loss solution for you. If you then choose to proceed with the procedure, a number of sitting sessions (usually 2 - 3) are required to achieve a final result. Each session normally lasts for about 3 hours.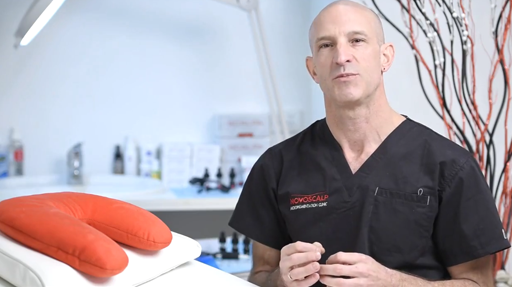 Treatment Sessions
The treatment works over a number of sessions, typically 2 - 3, to achieve the desired result. The required number of sessions may vary for each male and this is due to several reasons. These include:
The amount scalp surface area requiring treatment;

Matching the existing colour of the hair follicles; and

The skins ability to retain the ink pigmentation.
Each session will take approximately 3 hours and they will preferably occur between intervals of 5 – 7 days depending how your body accepts the treatment in terms of pigmentation setting.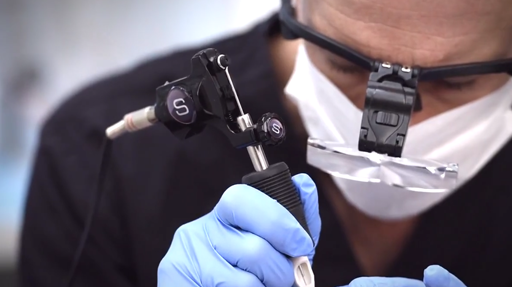 Taking the Next Steps with Novoscalp

1. Contact us to book in your free consultation with our specialist practitioner.

2. Attend the consultation and the practitioner will help tailor a treatment plan for your specific needs.

3. You will have the choice to proceed with the micro pigmentation treatment, obligation free.

4. After your scalp micropigmentation sessions, get ready to have your confidence restored.
Book Your Free Consultation
Restore your confidence today and book in your free consultation with us.
Member of Scalp Aesthetics Australia

We are a proud Member of Scalp Aesthetics Australia and practice the Scalp Aesthetics Technique (SAT), regarded by most to be the most advanced form of scalp micropigmentation in existence.